Questions and answers
We have compiled a set of frequently asked questions about Lindfalken and our services.
What types of companies are likely to stand to retrieve costs?
In the public sector and large companies with a turnover of more than three billion Swedish kronor, there are almost always discrepancies in accounts payable and taxes that make an analysis worthwhile. Energy-intensive companies, or companies working with export and import, can have far lower turnovers and still get back large sums of money.
How much does it cost?
 Engaging Lindfalken for an analysis is free. Our work is entirely commission based, which means that we only get paid if we manage to retrieve money to you.
How much time do we have to spend on this?
Your involvement is very limited. We require input from you up front, such as an export from your business system, electricity contracts and documents of your property, in order to begin our analysis. Digital information is easily sent to our FTP-server. We also need a description of the business, which we usually resolve by interviewing key people at your company. We discuss our analysis with you before contacting suppliers and other stakeholders to retrieve money, and ensure that you will be charged the correct amount in the future. Finally, we train your staff to avoid future discrepancies.
How can the VAT be wrong?
As the public sector has special tax rules, it is easy to miss the costs that qualify for VAT refunds. Even for private companies, there are substantial amounts of money to save on correcting all VAT transactions, especially in foreign trade. Scanning errors are another potential source of mistakes.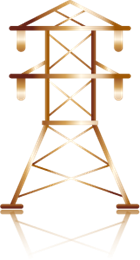 Why do you check energy taxes?
All companies pay energy tax, and the tariffs vary between business and geographic residence. Our experience shows that the tax charged is often incorrect, and we make sure that you get money back if you've overpaid. Our specialists remain current in this area through contacts with the Tax Agency, the Swedish Energy Agency, Svenskt Kraftnät and Energimarknadsinspektionen. If necessary, we conduct specific examinations.
How many years back can you correct deviations?
We analyze your accounting for the past six years.
Can we avoid the cost of electricity certificates?
The electricity certificate system aims to increase production of electricity from renewable sources. If your company is classified as electricity-intensive, you can avoid the cost of these certificates. We act as your representative at the Swedish Energy Agency and take care of the entire process, from application, declaration and purchase of certificates for quota requirement, to all necessary contacts.
What do you look for in our accounts payable and accounts receivable?
We have our own software that automatically searches for invoices that are paid twice or booked with incorrect amounts. It also finds credits that are mistakenly recorded as invoices, or that haven't been booked at all. 
Do you analyze our contracts as well?
Yes, we check if they are reasonable and make sure that you get the most advantageous contracts available on the market.